Homebuyers in Corsicana, Texas Are Adapting to the New Normal
Posted by Miriah Zuniga on Tuesday, July 18, 2023 at 3:36:46 PM
By Miriah Zuniga / July 18, 2023
Comment
Before you make the decision to sell your home in Corsicana, it's crucial to understand the current real estate market. A positive trend we're seeing is that homebuyers are adjusting to today's mortgage rates, accepting them as the new normal.
To provide a clearer picture of recent mortgage rate trends, consider the graph below, which illustrates the trajectory of the 30-year fixed mortgage rate from Freddie Mac since last October. As you can observe, rates have consistently hovered between 6% and 7% for the past nine months.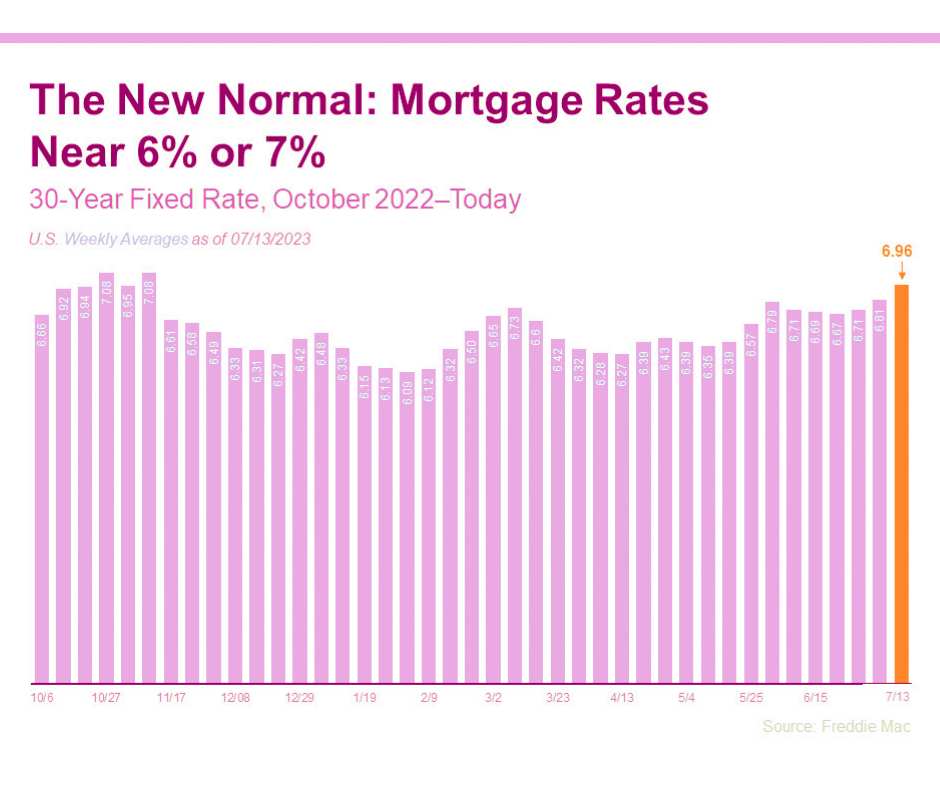 According to the National Association of Realtors, "Mortgage rates significantly influence the direction of home sales. The relative stability of rates has resulted in several consecutive months of consistent home sales." For sellers in Corsicana, this is encouraging news. It indicates that buyers are active and purchasing homes.
Let's delve a little deeper into how mortgage rates have recently influenced demand. Last year, mortgage rates saw a dramatic increase, jumping from approximately 3% to 7%. This sudden rise caused many potential buyers to experience sticker shock, leading them to postpone their home buying plans. However, as time has passed, this initial shock has subsided. Buyers have become more accustomed to the current mortgage rates and have accepted that the record-low rates of the past few years are no longer available. Fannie Mae states, "consumers are adapting to the idea that higher mortgage rates will likely persist for the foreseeable future."
In fact, a recent survey by Freddie Mac reveals that 18% of respondents say they're likely to buy a home in the next six months. This suggests that nearly one out of every five people surveyed plan to buy in the near future, indicating that buyers are planning to be active in the coming months.
Of course, mortgage rates aren't the only factor affecting buyer demand. Regardless of where mortgage rates stand, people will always have reasons to move, whether it's for job relocation, changes in household size, or other personal motivations. As a seller in Corsicana, you can feel confident that there is a market for your house today. And that demand is quite strong as buyers adjust to the current rates.
**Bottom Line**
The way homebuyers in Corsicana perceive today's mortgage rates is changing – they're adapting to the new normal. Steady rates are contributing to strong buyer demand and consistent home sales.