3rd Annual Fall Fun Festival: Join Us on Oct 28th at 125 W Collin St, Corsicana!
Posted by Miriah Zuniga on Monday, October 16, 2023 at 2:37:43 PM
By Miriah Zuniga / October 16, 2023
Comment
3rd Annual Fall Fun Festival: Join Us on Oct 28th at 125 W Collin St, Corsicana!
Fall is in the air, and so is the excitement for our much-anticipated event. The streets of Corsicana will soon be filled with the sweet aroma of snow cones, the joyous laughter of children, and the nostalgic tunes from our favorite video games. We're thrilled to announce that our 3rd Annual Fall Fun Festival is just around the corner!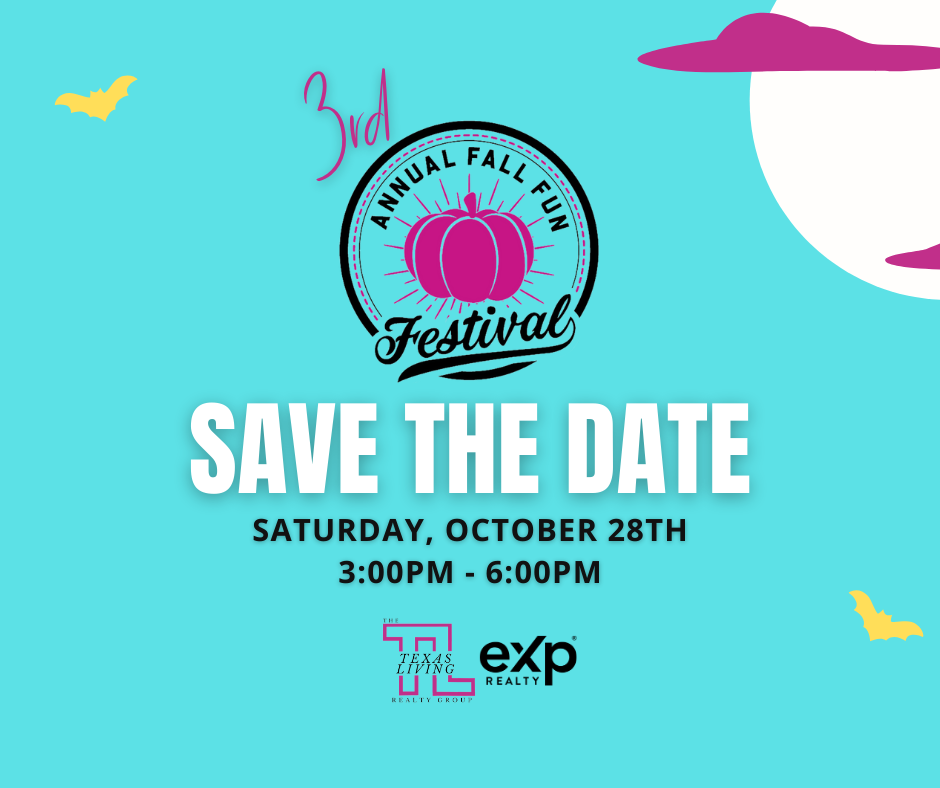 **When and Where?**
Mark your calendars for October 28th, from 3-6 PM. Our downtown office at 125 W Collin Street, Corsicana, Texas, will transform into a magical autumnal wonderland.
**What's in Store for You?**
1. **Cool Off with Snow Cones**: As the Texan sun continues to smile down on us even in the heart of fall, refresh and rejuvenate with our delightful snow cones.
2. **Trunk or Treat Extravaganza**: Deck out in your favorite costumes and get ready for a trunk or treat experience. Kids (and kids at heart) can wander from trunk to trunk, collecting candies and surprises.
3. **Meet the Icons**: If you've ever dreamt of jumping into the world of Mario, here's your chance! Snap a memory with Princess Peach and Mario, and let the gaming nostalgia wash over you.
4. **Limited Edition Souvenirs**: To make this year's festival even more memorable, the first 100 kiddos will receive an exclusive souvenir. So make sure you come in early!

Our Annual Fall Fun Festival is not just an event; it's a tradition we've nurtured for the past three years. It's where the community comes together to celebrate the beauty of the season, make memories, and experience the simple joys of life. Whether you're a resident of Corsicana or visiting from neighboring towns, the festival promises fun for all ages.
So put on your fall jackets, gather your family and friends, and join us for an afternoon that promises endless fun, laughter, and memories.
See you on October 28th!